QAC represent IFC Global accredited by International Accreditation Service (IAS) for standards ISO 9001, ISO 14001, ISO 45001, ISO /IEC 27001 and ISO 22000 and is an independent certification body for other standards. QAC is consisting of highly experienced professionals offering the latest in systems certification and promoting quality concepts. This issue guarantee professional level of work and approach. QAC certification is expanding its operations very fast.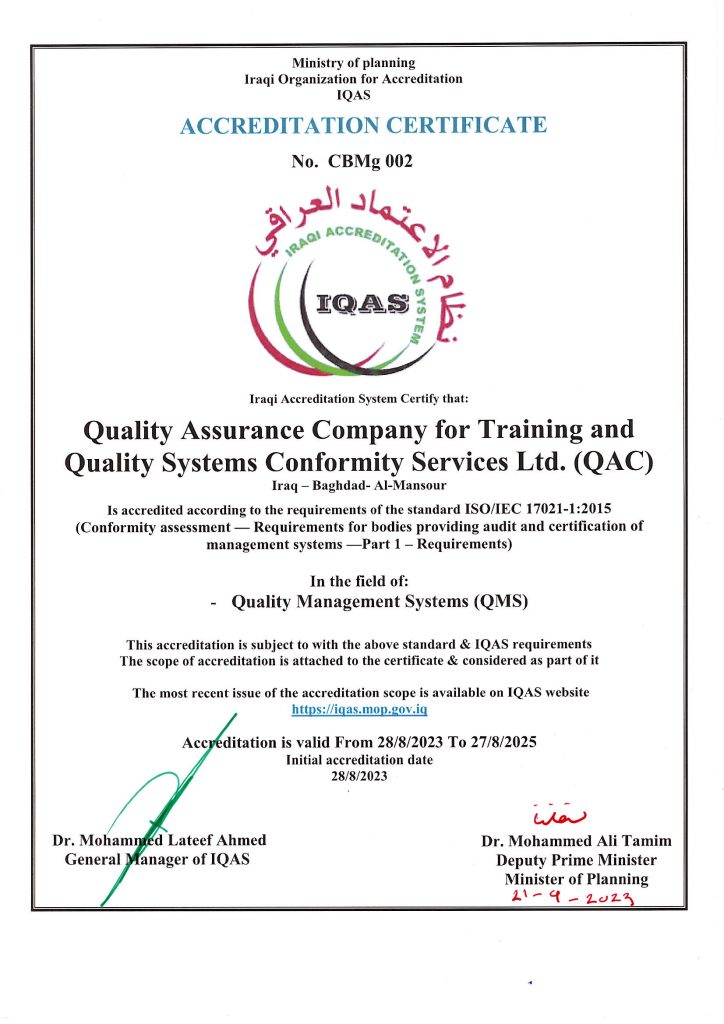 Our vision is to develop a global brand with distinct reputation by delivering value added certification services which benefit our client organizations and wider economy.
To ensure the enhancement and continual improvement in the operational and quality efficiency through the value added, competitive, result oriented auditing practices to achieve international recognition for excellence of Management System Certification.
Our company provides a wide range of auditing, certification and Training & Human Resource Development.
Getting your management systems certifications enhances the brand value of your organization and furthermore increases business opportunities.
Our company provides its services for the following sectors